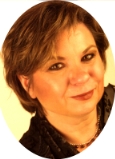 The Day After New Years Day is a perfect time to initiate your new year imbibed with intention and honed by all you have put your attention on in 2009. In an atmosphere of community and support, let's close out the old year and create space for Your awesome new year, exactly as you will declare it to be either silently or in the group. Whether a public statement or a held objective, you will have arrived at the insight of it with a little inner work guided by group intelligence and "the group field," facilitated by Susan Burns.

We will gather in community to set our personal intentions for hope, happiness and health for the coming year. We enjoy ritual, meditation celebration, some introspection held by the group and will wrap up the meeting with a promise to fulfill an intention for someone else (not present) for the New Year. Bring a breakfast food to share with others. Then make a plan with friends for support. Bring a morning snack to share.
Note: Potluck and Continental Brunch - Suggested: $5
Please RSVP.